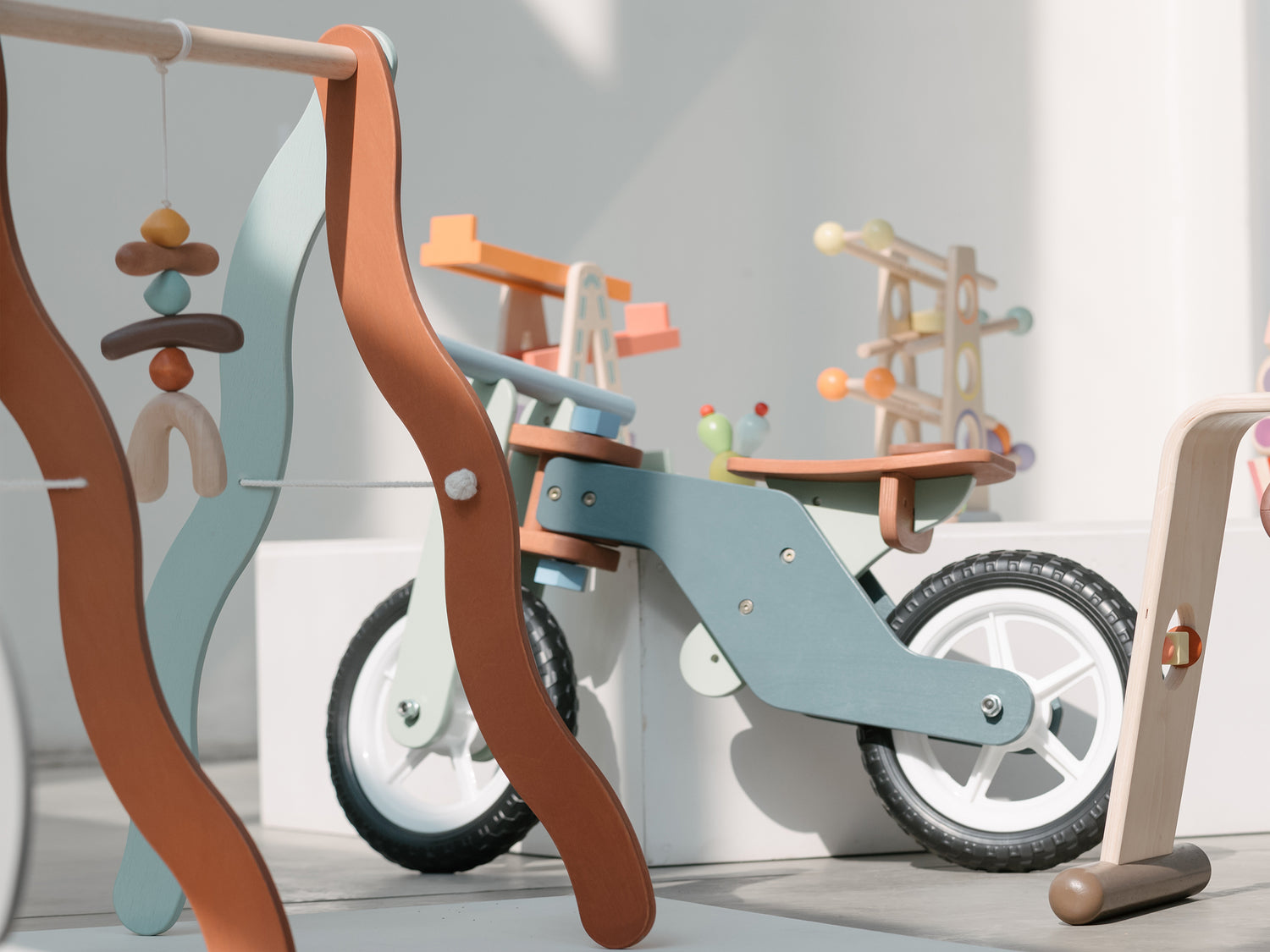 VISION
It's not just a child's toy. It's everyone's wooden toy. Pleasure to play, pleasant for the eye.
MISSION
Enhance the experience. Our toy catches the eyes and brings joy to the young mind and young-at-heart.
Our Values
The wooden piece that nourishes the time well spent, together in ones family and flourish ones space, aesthetically.

Bring the characteristic of what is made of wood, made with 'pleasure' for the 'pleasant' moment.
Design Process
"In designing toys, we try re-imagining play experience and emotional values around traditional games, more than trying to invent something that never exist before."

As the world evolves, our company evolves too. We learn that childhood is not a job of an institution, but it is a collaborative journey between the children, teacher, family, community and even the toy makers. We therefore determine to offer, not just a child's toy, but a great quality wooden toy that brings everyone together. We promise to take care of the planet as well as the people behind every piece.
"By applying new aesthetics that would appeal to people of all ages, a simple children's game can become something that brings delight to an adult as well. This may seem like a simple solution, but it can actually make great impact in connecting the whole family together."
Sustainability
Rubber wood is a plantation hardwood which comes from a renewable resource. In the earlier practice, rubber trees are burn down after they complete the latex producing cycle, causing pollution and endangering forest areas. Over the past decades a yielding rubber tree has been given new life and has become a sustainable material choice for furniture and toy industry.

At Blue Ribbon, we sourced our raw materials from trusted and certified plantations both locally and overseas. In creating a high quality and safe products, make sure that the rubber wood and plywood we receive from our supplier meet our standards and international regulations. 
Safe and green work environment is also very important to us. We put effort in creating plant-filled factory where our staff can find peaceful rest spots during their leisure time and glimpses of green to relax them while on duty.
Free shipping
on orders over THB 1,500
in Thailand

We design, produce, and
carefully pack our products
with love

Safe payment methods:
credit card or
mobile banking